Motor Vehicle Accident into Building: Glenway Drive
---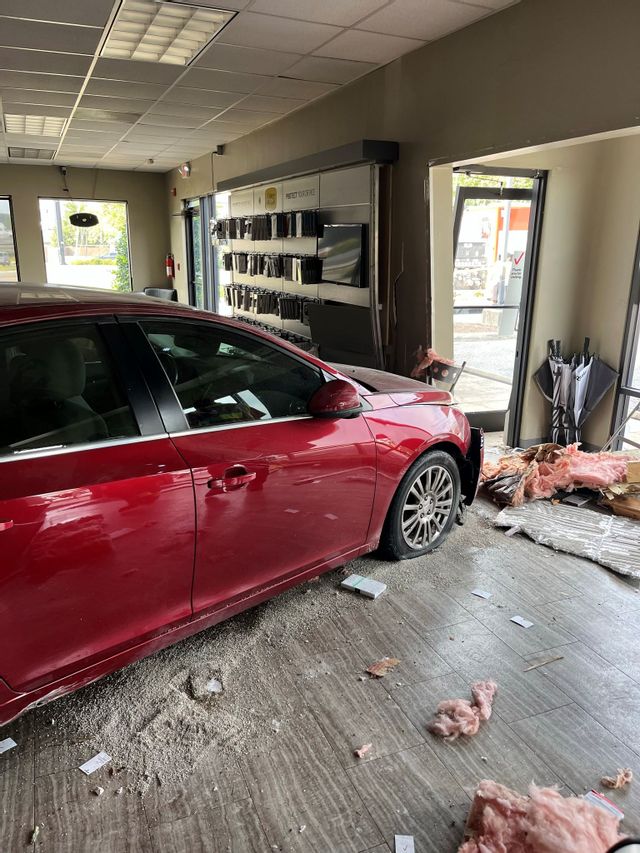 Statesville, NC – On Wednesday, September 13, 2023, at 9:29 a.m., the Statesville Police Department responded to a 911 call reporting a motor vehicle accident involving a building. The incident occurred at the Verizon building located at 1025 Glenway Drive.
Upon immediate arrival at the scene, officers discovered that a 2013 Chevrolet Cruise had collided with the Verizon building. The vehicle was being driven by an 81-year-old female, with an 85-year-old male passenger.
Both the driver and passenger informed emergency personnel on the scene that they had not sustained any injuries as a result of the accident. However, a Verizon employee who was present near the point of impact was transported to the Iredell Memorial Hospital's emergency room due to minor injuries. Fortunately, the employee was not directly struck by the vehicle, but sustained injuries caused by flying debris resulting from the collision.
The Statesville Fire Department conducted an investigation to ensure the structural integrity of the building remained intact. They also played a pivotal role in safely removing the vehicle from inside the structure.
At the time of this report, no charges are being sought in connection with the incident.
---