SPD 2023 Summer Camp
---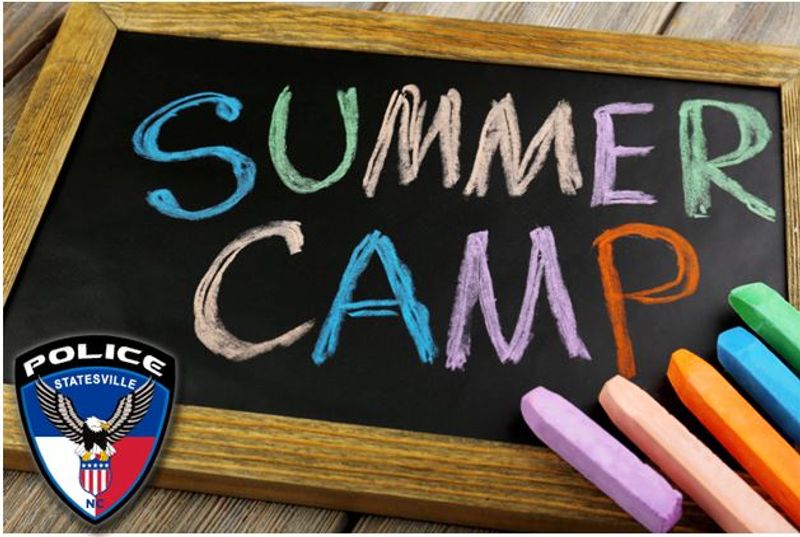 The 2023 SPD Summer Camp hosted by the Statesville Police Department offers an exciting and educational experience for kids! It provides them with an opportunity to learn about crucial topics such as safety, investigation, and social issues while participating in fun activities. This type of camp can help children develop important life skills, foster a sense of community, and build positive relationships with law enforcement personnel. It's a great way for kids to have fun while gaining valuable knowledge and understanding of various important subjects.
Date

: The camp will take place during the week of July 24-28.



Location

: The camp will be held at Christian Outreach, located at 1424 Rickert Street.

Time: Camp activities will run from 8am to 12pm daily.
Meals

: Breakfast and lunch will be provided for the campers.

Eligibility

: The camp is open to rising 1st-5th graders.

Activities

: The camp will feature a variety of activities including internet, gun, and bike safety, criminal investigations, gang prevention and anti-bullying sessions, arts and crafts, as well as scavenger hunts and games.

Capacity

: There are only

40 spots available

, and registration will be accepted on a first-come, first-served basis.
Please contact NaKayla Griffin, SPD Community Resource Coordinator, at [email protected] or 704-761-2384 to register!